---
uPVC Doors For Tighter Security But Beautifully Designed Homes

uPVC doors are making their own niche in the market today. As a matter of fact, there are more of these available where you will be given various options to choose such as colours, sizes and designs. If you can make your front door look gorgeous and more attractive then there is no reason for you to hesitate. Your backdoor should also be good looking since they can also be used as an entry to your house.
Normally, uPVC doors are made in different styles and kinds. And they are even more affordable than those wooden doors which are handcrafted and carved. Its wide variety of colours will definitely suit your taste and will also compliment the design of your houses or offices. The most common doors available on the market today are uPVC back doors, solid front doors, interior doors and doors for patios. These doors which are made out of uPVC will contribute to the beautification of the house.
What are the advantages of installing a backdoor made out of uPVC?
The first reason why they are bought and used by many is that they need lower maintenance. Which means you do not have to stain, finish, moisturize and paint it over and over again just like wooden doors. You can easily wipe them and they are sure to look new once again. And whatever type of whether it may be, it is capable of resisting water and heat. Plus, you can always count on the durability of the material being used in uPVC backdoors.
100% Termite Resistant uPVC Windows & Doors
Parasites like termites cannot damage it, uPVC windows & doors are 100% termite free solution. They do not also bend nor dent even if many years have already passed.
Acid, Alkali, Moisture & Fire Resistant uPVC Windows & Doors
If you want to be protected from the fire & other related hazards especially from the outside, there are models which were specially designed to resist flames so you can sleep well at night and you have better reasons to have peace of mind. Aside from its resistance to weather and flame, they also resist acid, moisture and alkali. These properties make it last for longer years. And in the years to arrive, the uPVC back doors will still give you the same level of protection.
Energy Efficient, Dust Free & Excellent Sound Insulation
The most important advantage you can get out of installing it is that they are energy efficient. Most of the types and models of these doors available are insulated. The temperature on the inside can be regulated and they also prevent air from coming out as they are tightly sealed. Dust, dirt and other pollutants can be prevented from getting inside the house or building as well.
There are better reasons now to improve your house because you can do so even if you do not have the luxury of money. Start your home improvement now and see for yourself how they can give you the chance of making your home more safe and attractive than it was before. Prominance uPVC Window offers the best quality uPVC Doors for a safer and beautiful home. Contact us for a free demo today!
Recommended Posts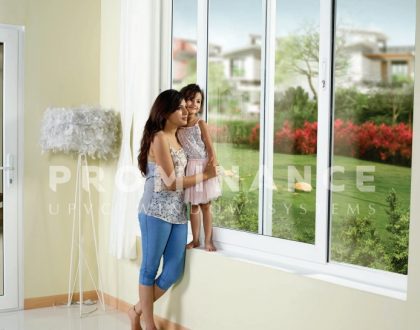 August 4, 2023