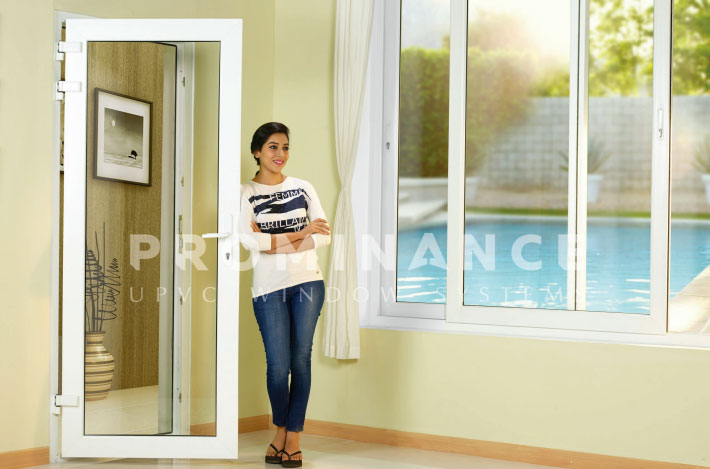 Inventa Casement uPVC Doors
Application
• Provides for inside and outside opening doors such as internal doors as well balcony doors.
• Mainly recommended and used for dust and weatherproofing.
• Compatible with International hardware.
• Maximum width allowed per leaf is 1200 mm.
• Glass safety can be achieved by using toughened or laminated glass.
• French door Or door with mullions needs to be analysed on a case to case basis.
• The threshold is optional. It is advisable to use a threshold for achieving better acoustic and thermal performance.
Advantages
• Versatile and reliable door solution for balconies.
• NO threat Of undue deflection as the frame is firmly attached to the wall.
• Sturdy and durable.
Know More....