---
Top 14 reasons to choose Prominance uPVC Windows & Doors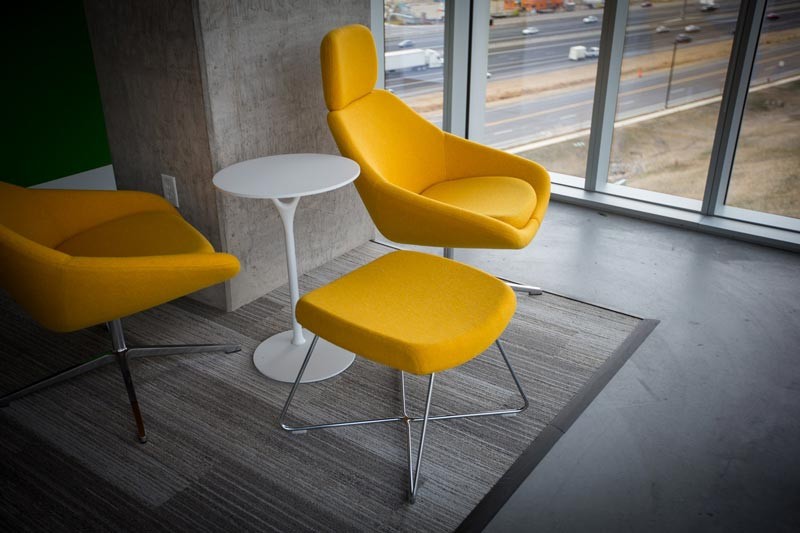 Prominance uPVC Windows – World's best uPVC Windows & Doors
Windows have been around right from the beginning of the human civilization or most probably even before that. They act like a portal to the outside world from the comfort of your couch. Windows have evolved from being mere holes in the wall to be the power saving, radiation protecting saviours that we see today. Just like the evolution of the human race, windows too took some time to achieve perfection. They didn't just jump from being holes to being a scientific marvel in just a couple of days. It took decades of improvement based on various needs of the civilizations in various periods of time. For example, the Chinese used paper windows to hide things behind the windows, later on, they were boarded up with wooden planks to help prevent water from entering rooms during heavy rains and this was just a scratch on the surface of window evolution.
The idea of a window is to let fresh air and plenty of sunshine into our home. These were mandatory for a window to get the "good to go" in the past, but just like a pop star whose fame & stardom people eventually stop bothering about, the old features of the window were getting insufficient for everybody. Just like the Chinese who moved from paper to wood, the world wanted to move to something better. Something that could not just be a window but also a multi-tasker. That's when an array of new materials poured in in the window world.
Future is today
Out of all the materials used, 3 made a mark in the window world.  The old timer, wood, hung in for the ride. Despite it being an all-time favourite, it greatly lagged in many areas that the newcomers shined in. For starters, the simple weather handling capabilities. Wood often bloats when it is constantly exposed to water and causes it to fail in all sorts of ways, right down to the very purpose of it to prevent water from breaching it during the rainy season. The next contender for the world's best window material is Aluminum. It was a greatly improved material when compared to its predecessor, wood. It had all. The strength, the design, the sturdiness. It was almost the best, almost. Our metal friend was definitely a fighter but it lagged in something that's considered very important in the modern era, energy saving. Aluminium being the 4th best thermal conductor in the world, it makes your home colder in winters & hotter in summers let alone insulate your home.
uPVC Windows & Doors  – Clear Winner
With all these complications it's very clear that only material with both the old school properties as well as the modern age properties could stand even the slightest chance of satisfying all the modern man's requirements. uPVC Windows do just that & probably even more. The following list sheds light on what uPVC is capable of
Zero maintenance – No more painting cost for you since a simple wipe will make your windows look good as new.
No rusting/ rotting – You dont have to worry about corrosion anymore, at least not for another 20 years.
Termite proof – Your windows will no longer be a dinner host for termites.
Sea waterproof – no more salty windows, literally!
High Impact Resistance – uPVC windows can take a punch and are highly impact resistant. This can be further enhanced with double & triple glazed uPVC Windows.
Highly Durable – uPVC Windows are so durable that it would probably outlast the house. At Prominance, we provide a warranty period of 20 years for the colours. Now imagine its durability.
The best thermal solution & UV resistance – Wood & Aluminium windows being very poor in maintaining the room temperature, would highly influence your energy bills whereas uPVC are experts in that matter and can save you upto 30% on your electricity bills.
Zero air leakage/ rattling – our very own anti-rattler & top notch gaskets gives excess air a hard time to bother you.
Weather resistant – Prominance is the only manufacturer in the world to test its windows a whopping 25000 hours at 34 GJ/m2 in extreme weather conditions. Even the world's leading German manufacturers are shy of 9000 hours.
Resistant to exhaust fumes & building industry chemicals
Excellent Noise Insulation: It offers you great sound insulation so that you can sleep like a baby when there's a building construction going on just next door.
Aesthetics is a big thing these days. uPVC can look both antique and modern – Since the advent of Aluminium windows people had to compromise the aesthetics to get better quality and strength but uPVC windows can give you both quality and the antique look that people crave with laminated windows.
Smooth finish – Prominance uPVC windows are made with the help of the world's best machines in a state of the art facility.
uPVC windows & doors are dimensionally stable & they offer the best value your money can get you.
A dream house deserves the best
Having read all that, you probably would have gotten an insight into what or where to put your money, when you are building your dream house. But if you ask me I would suggest nothing except the top drawer material that could give your dream house the dream look that everybody craves for and that would definitely be uPVC without a second thought.
Recommended Posts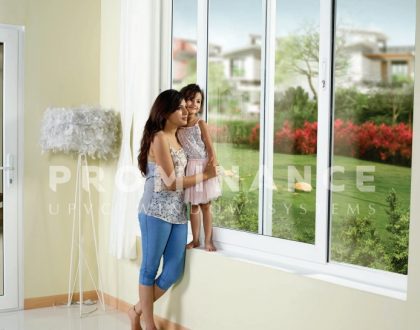 August 4, 2023